August Birthday Party – Forest Hill, Kanata
My father turned 94 y.o. this month and we had a family birthday party for him on the patio of Forest Hill Long Term Care Facility. My father enjoyed large piece of ice cream cake!
Then an hour later, he and I went inside off of the patio and he joined with the other residents in celebrating with others who had had birthdays in the month of August. My father enjoyed another piece of cake!
Entertainment for the event was provided by the entertainer, AIO George.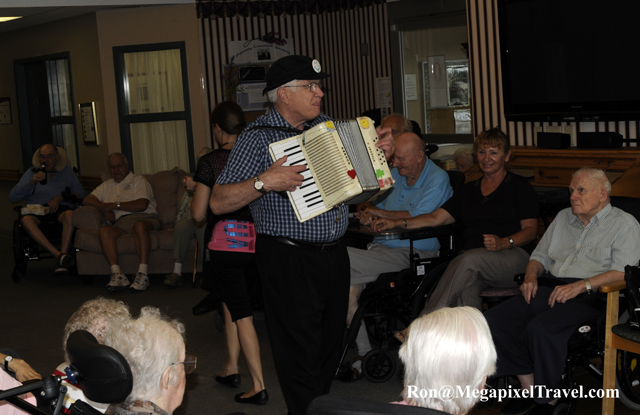 A fun time was had by all especially those who knew all of the answers to all of the music quizzes!  That wasn't me :-).
By the time that the party was over, Dad had had just about all of the cake that he wanted.  Me, on the other hand, I went back for seconds.
My birthday celebration motto is "You can have your cake and eat it too!"
*****
*****